Documentacion
Certificates
enotar.io issues certificates that comply with all international copyright and intellectual property conventions.
They contain all the information related to the work, such as title, participants, nationalities of the participants, identification numbers, as well as a detailed explanation of the application of the technology, a timestamp and the technical specifications of the registration on the public Emercoin blockchain.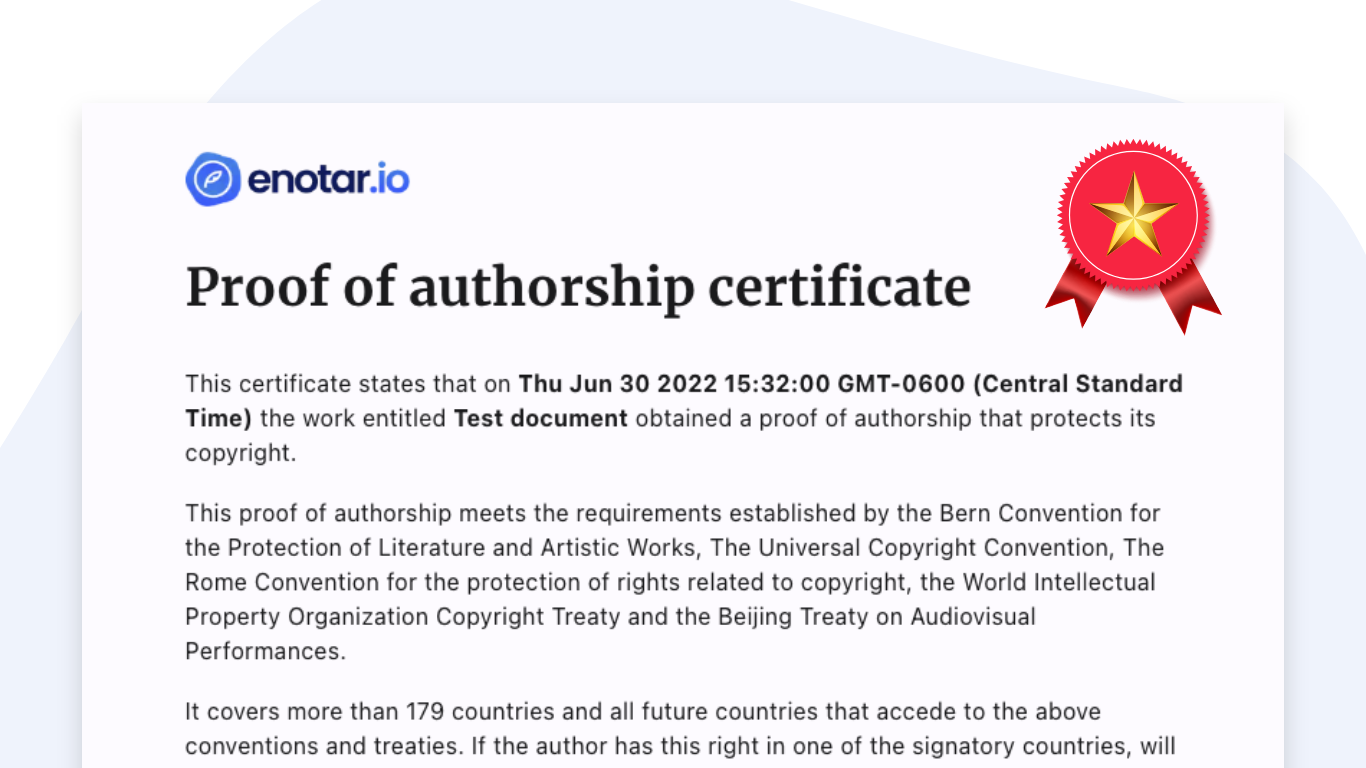 Advantages of enotar.io certificates
Certificates do not expire
Certificates are always available in your enotar.io account.
Easy to share via a link
As a unique link is generated for each certificate, you can share it with anyone you want. It's a quick and easy way to show your achievements to colleagues, friends, partners or employers.
Share on social media
Proud of your achievements, show them to everyone! Share your certificates directly to your Facebook, Twitter, LinkedIn and other social media profiles with just one click.
Download them anytime
When you need a copy of your certificates, you can easily download them in PDF format to save, print or email.