Documentacion
Getting started
Create an account
Create an account using Google or log in with your email address without a password. ➡️ Create your account here.
Get credits
Get credits redeemable for copyright registrations or trade secrets. Credits will be credited to your enotar.io account, can be redeemed at any time and do not expire. ➡️ Purchase them here.
Login to our app
enotar.io has an application where you have at your disposal intellectual property registration tools, you can also manage your registered works, as well as view, download or share your certificates. ➡️ Enter our app here.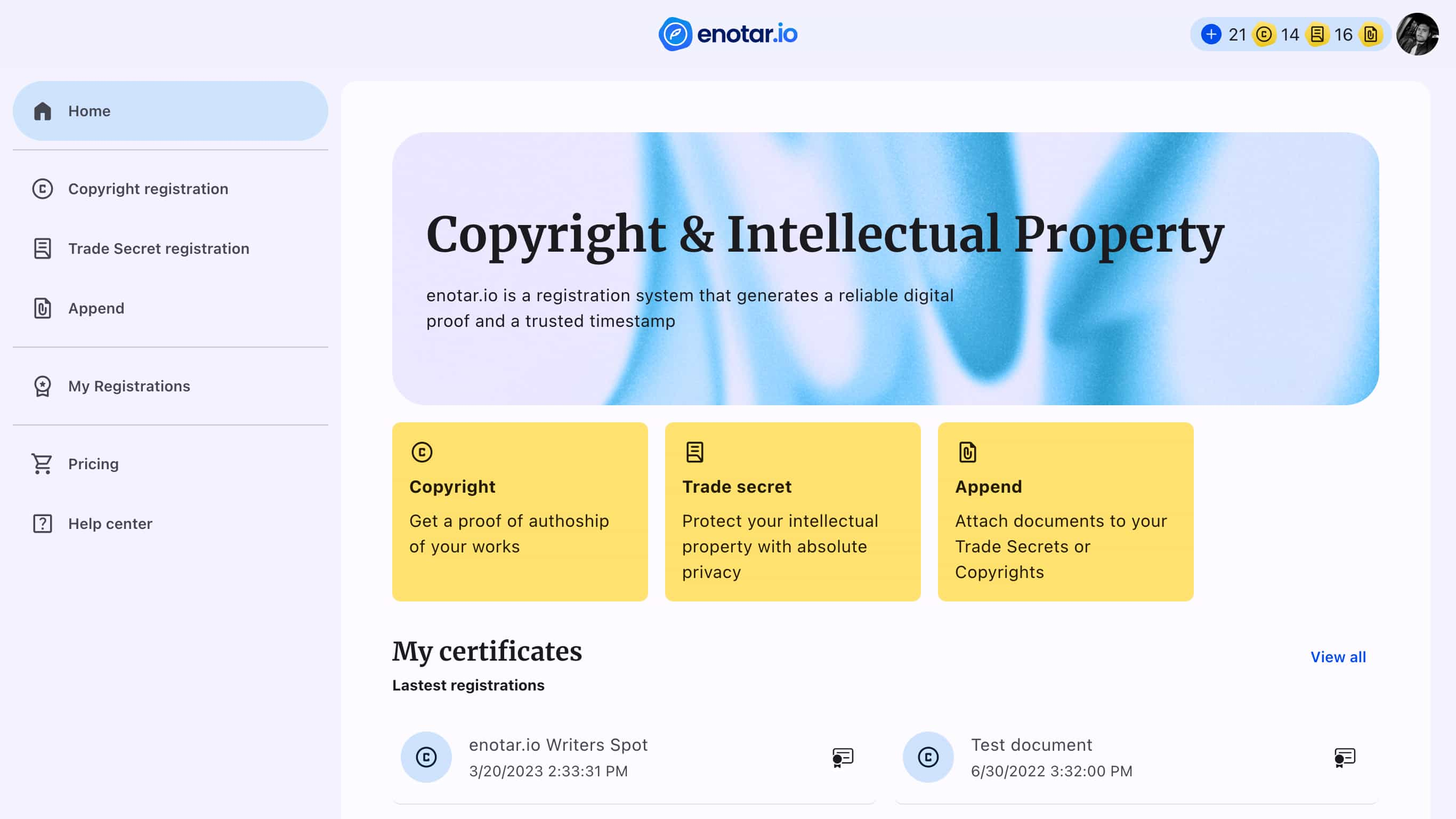 Register your works
Within the application start registering your works using our registration tool. Do it in 5 easy steps and in a few minutes. ➡️ Learn how to register here.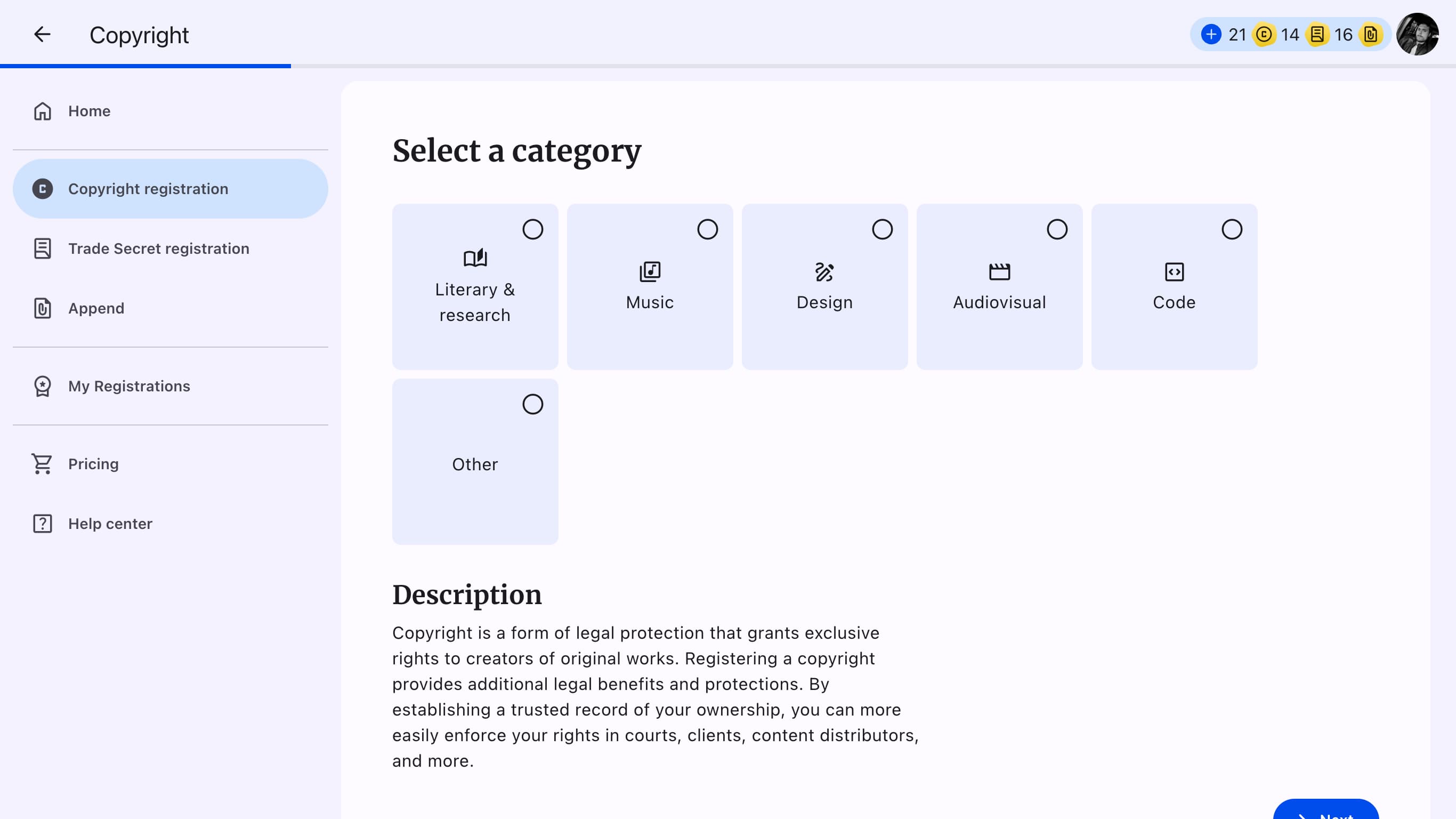 Receive a certificate
Once you have completed the registration you will receive a certificate of authorship which will be stored in your account and you will be able to view, download or share it whenever you want. ➡️ Learn how the certificates work.